FAQ
Q. What size do you recommend for a beginner?
     A. We recommend a 36" Diameter for the average sized beginner. If you are a little bigger than the average person, you may want a 38" or a little smaller a 34".  Your skill level and personal preference can also weigh into the size choice of your hoop. If you want a slower flow, you will want a bigger hoop. If you are proficient at waist hooping, you may want a smaller hoop. We are also happy to help recommend a size based off your height, waist, and skill level.

General Size Guide: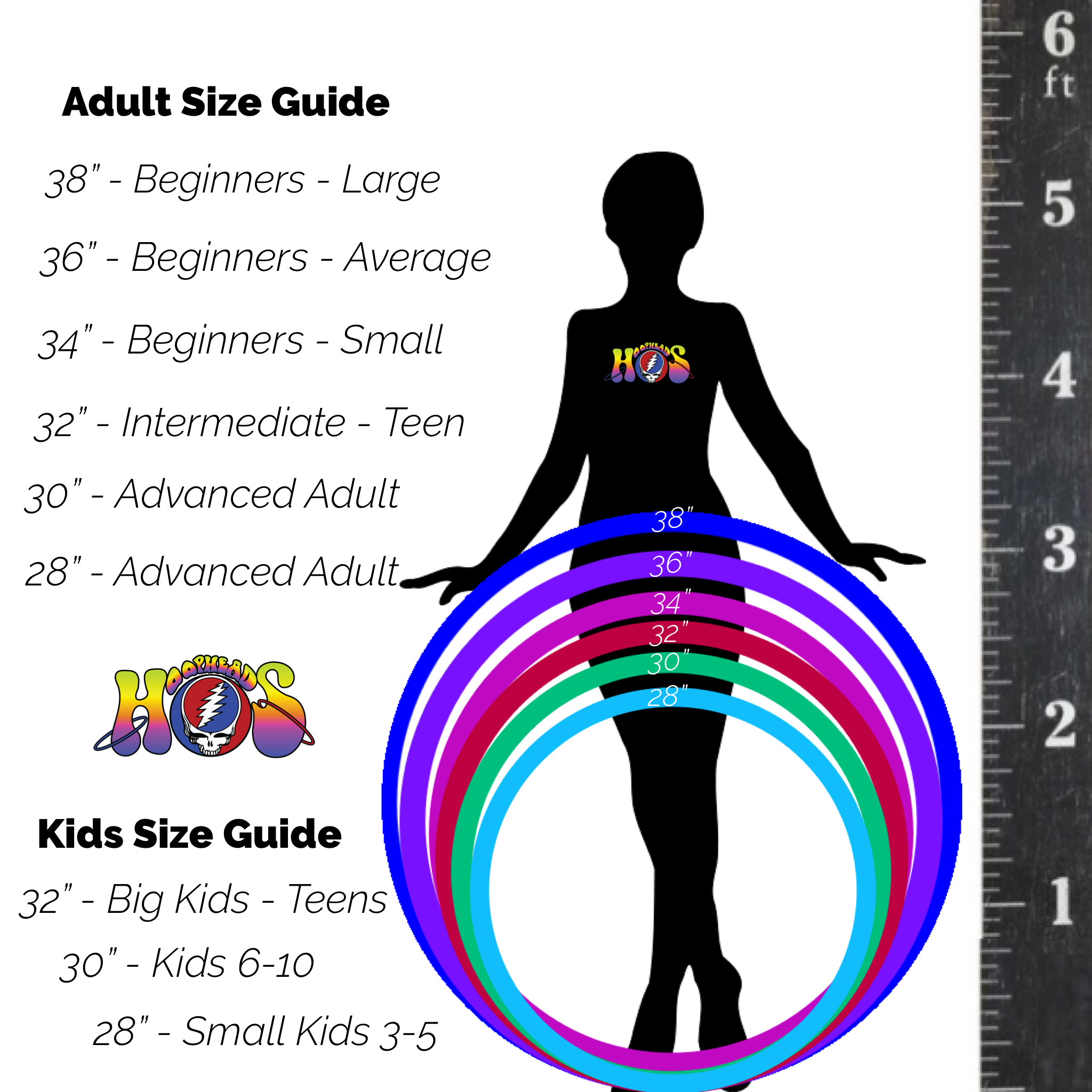 Q. Do you accept Custom Orders?
     A. Yes we do and we encourage you to do so:) We are glad to work with you and make your dream Hoop come true. Message us and we will get the details ironed out.
Q. Do you accept bulk orders?
    A. Yes we do! We have done large orders for  anything from birthday parties to non-profit charity events and movie props to weddings. Let us know what you need and we will make it work. Resale options available as well:)
Q.  What's the difference between Polypro and HDPE? 5/8" and 3/4"? ID and OD?
     A. Please refer to Hula Hoop 411 page
Q. Where are you located?
     A. Our LED Hoops ship out of Colorado. While our standard taped hoops ship out of Atlanta.
Q. Do you ship internationally?
     A. Ebay ships our hoops internationally for us. Please order directly through Ebay here: Euphoria LED Hula Hoop. Let us know if you have any questions.
Q. How long does it take to make? and how long does it take to ship?
     A. It takes us 1-5 business days to make your hoop depending on number of orders at that time. And we ship USPS Priority Mail, usually 1-3 business days.